Spotify's completely fixed! (Almost)
April 2015
Spotify version 1.0.3 is being rolled out and AppleScript seems to be working as it should again! Well, almost. Everything works, except the album artwork. So while Denied will once again save your ears from the scum music of the earth, you can't see what the album cover looks like.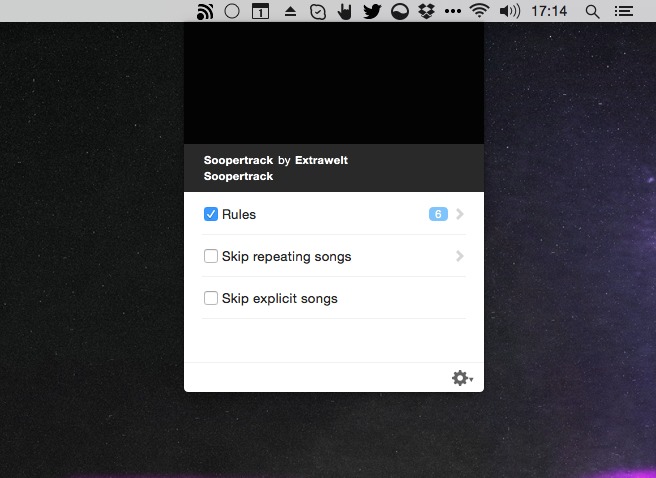 While the black hole of despair is actually looking quite fitting in Denied, I've contacted Spotify once more to go in and fix the AppleScript stuff for good this time.

Skips terrible music
Denied saves your ears from Nickelback or any other band, song or album. It sees what you're playing and automatically skips songs that you dislike.
---